Lighting Restoration
Lighting restoration. Experts in manufacturing all kind of lighting fixtures since 1970, Le Lampiste also offer you the restoration lighting service.
If your loved lighting fixture need a refurbishment we can take care of it.
Lighting restoration
Install or change electrical components
Clean crystal chandeliers
Appliquer des patinas
Check its proper functioning and certify it ETL, UL, CSA
Polish beauty metals like brass, copper and silver.
Paint with polyurethane durable coated almost in any color.
Modify or mount objects to transform its design.
Le Lampiste also provides restoration services in accordance with UL, cUL and CSA present rules, to recover the glory of truly pieces of art that are unique handcrafted.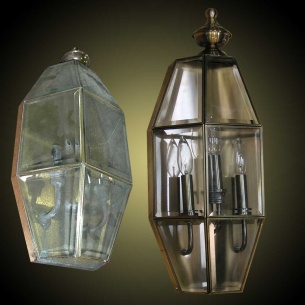 Now, our know-how is at your disposal. For any question contact-us today!