We manufacture the classical gooseneck lighting since 1970.
The gooseneck lighting fixtures could be used in diferents kind of projects as signage lighting, garage entrace, commercial outdoor design, etc…
Download our GOOSENECK LIGHTING FIXTURE pdf datasheet catalogue.
In our dedicated web site: PICKALIGHT.CA we developed an app that you can get a preview of your choices like arm, reflector and color that fits better your needs.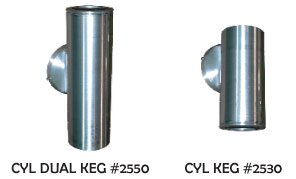 Wall cylinder light fixtures  build with extruded aluminum, finished with extremely durable catalyzed urethane paint, suitable for exterior. Supplied with 1 or 2 medium base sockets. Certified ETL, UL & CSA

Heat lighting fixture suitable for 250 watts infrared lamp built with commercial grade spun aluminum. Supplied with 7/8″ extruded aluminum stem, dry & damp location. Certified ETL, UL & CSA
Gooseneck lighting RLM and PAR series  l  Cylinder  l  Heat lamp